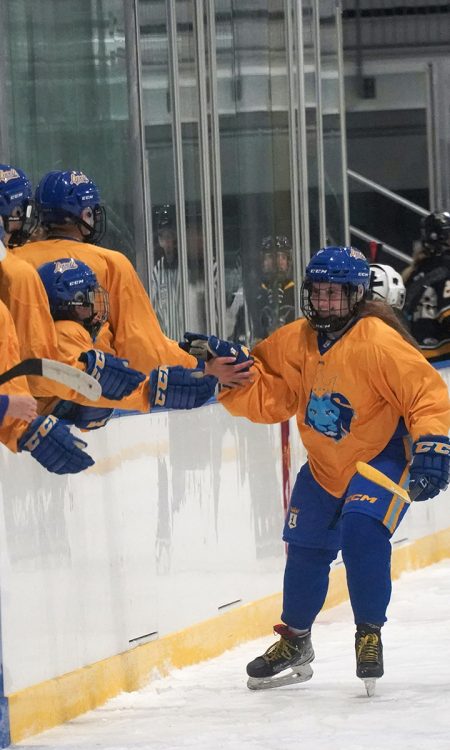 The Foundation of Lovell Academy Athletics is
Lovell Hockey is one of the largest amateur hockey organizations in North America
Lovell Hockey's five club programs are strategically based around Massachusetts and include the New England Knights (Raynham), the 95 Giants (Attleboro), the East Coast Leafs (Hopedale), the Middlesex Icemen (East Boston), and the South Shore based Lovell Winter Club and Boston Advantage Hockey Club.
Superior Skills Development
Our program prides itself on many different characteristics that separate us from other programs, but none is more important than the skills training that each player receives.
We understand that each player is different and should be taught as such. During every drill, our coaches offer constant instruction on the proper mechanics for each skill as well as individualized feedback and correction.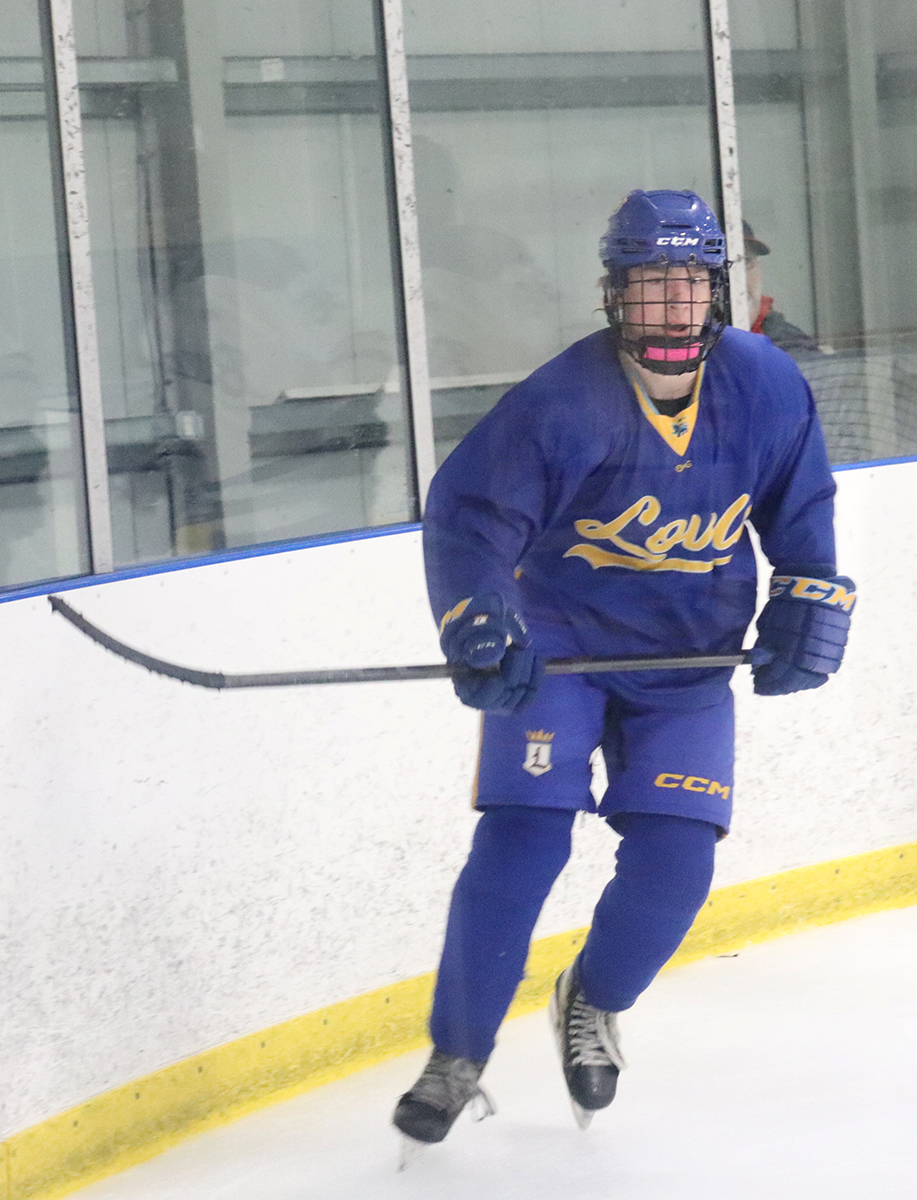 Lovell Academy recruits hockey players from all over the world who we believe have the talent, potential, drive and commitment it takes to perform at the highest levels. Our athletes skate twice daily, participate in off-ice training, and engage in regular video review sessions at Lovell Arena, where they have permanent locker rooms and laundry service. All athletic equipment, training, travel and competitions are covered by each student-athlete's annual tuition. Our players must also be able to maintain their academics and to live as kind and responsible members of a boarding community. Lovell Academy stays true to Lovell Hockey's dedication to the advancement of each child as an athlete and as a human being. Our players are taught and expected to perform at an elite level on the ice, and our Lovell Academy coaching staff also focuses on assuring that they behave in a manner that reflects the expectation that they comport themselves as valuable team members and young people with admirable perspective and values.
We teach and encourage our players to communicate and advocate for themselves, and we provide advising to each player and family to help them achieve their goal of playing hockey at the next level.
Tim Lovell and our executive staff's personal relationships with scouts, coaches and professional agents allow us to facilitate the very best placements and financial opportunities for our players in the USA Hockey National Team Development Program, Juniors, colleges and universities, and the NHL.
Lovell Hockey players have been invited to the USA Hockey National Team Development Program every year for the past 4 years, dozens of former program participants are currently committed or playing NCAA hockey, and 11 alumni are active NHL players. Visit our Lovell Hockey Alumni page to search the alumni database.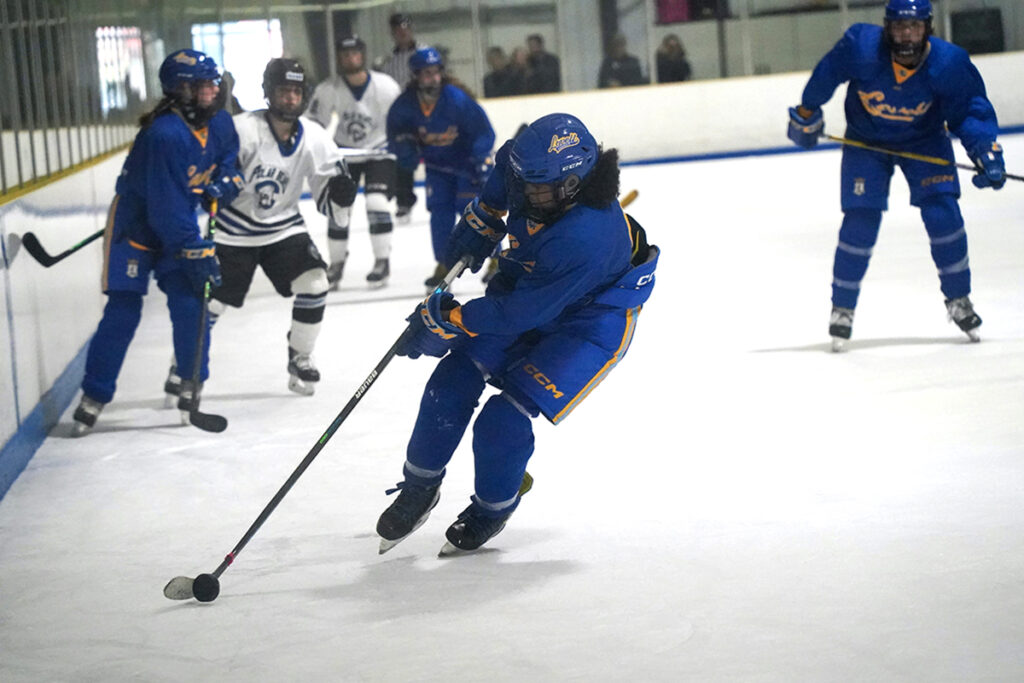 "Hockey is a vehicle for these young athletes, both into the academic realm of colleges and universities (but also) to teach them values of life; like what teamwork is, what work ethic is, what commitment is. That's our goal at Lovell Hockey and that's also going to be addressed and carried into Lovell Academy. … It's all about improving yourself both academically and athletically and really being fully engaged in what your goals are as a hockey player."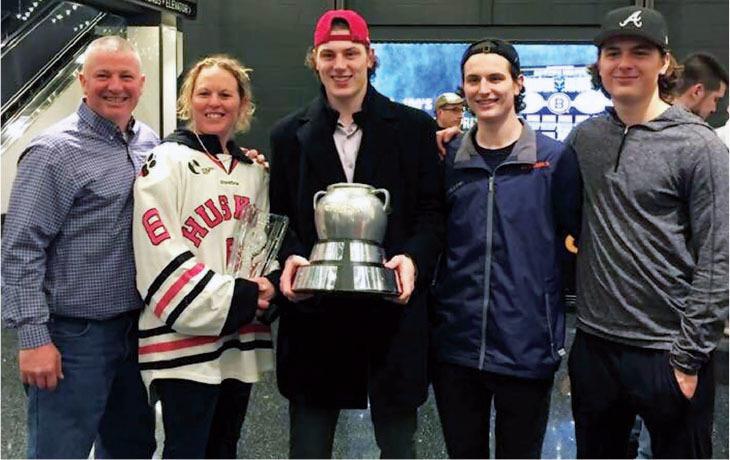 2018 Hobey Baker Award Winner, Adam Guadette, seen here holding the Beanpot trophy. Adam currently plays for the Ottawa Senators in the NHL.
Lovell Academy Hockey Director, Kevin Poulin with Lovell Hockey Owner, Tim Lovell at the 2022 Elite 9 Championships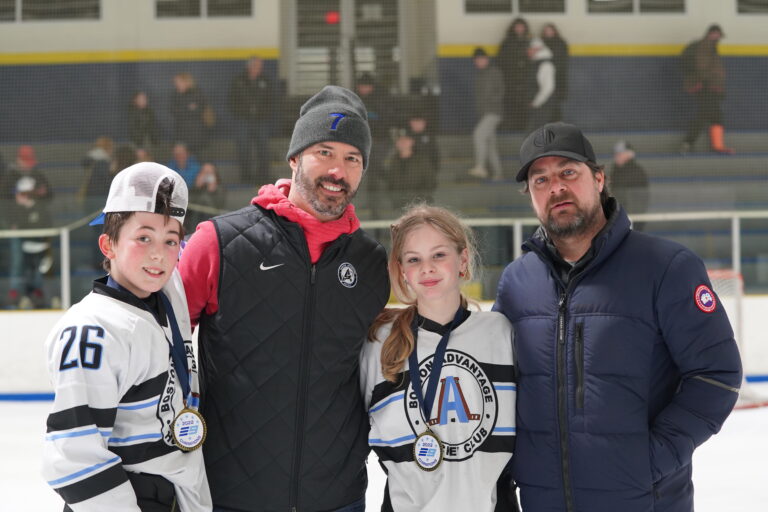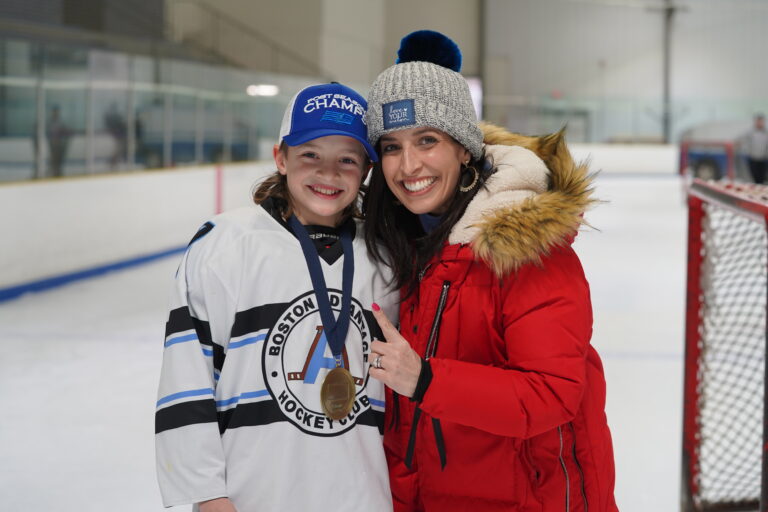 Parent support is integral to student athlete development and success.